Blog
Meet the Careful Nursing Message Bug !
There are bugs and there are bugs. There's A Bug's Life. And there are text-message bugs that can crash your phone. But the Careful Nursing Message Bug is of a different order altogether: a very special little fellow.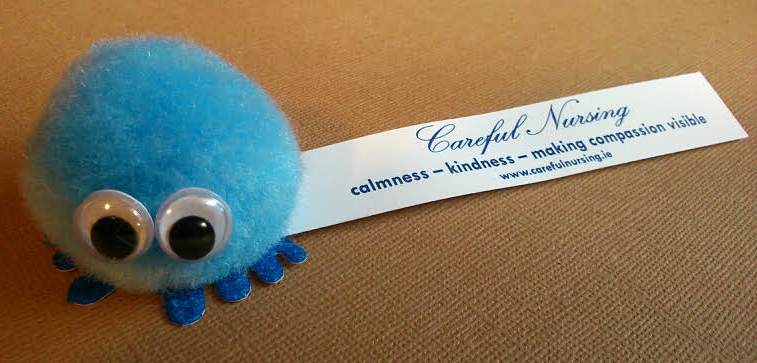 In fact, this little bug's enthusiasm for Careful Nursing qualifies it as a superbug, especially its enthusiasm for spreading its message around in hospitals. It's quite resistant to any impingement on professional nursing practice and human flourishing. Naturally, this is the only bug whose growth we embrace and encourage.
Seeing this little fellow and its message gives us a gentle nudge to remember the importance of maintaining a sense of calm in our practice. It knows that our calmness brings us patience and allows our kindness to flow forth; our kindness to ourselves, to those who we care for, to colleagues, and to all who enter our practice realm.
Being a superbug it has the power to stop us in our tracks if it sees us zipping from one patient to the next without an in-between second's pause for calmness. It knows that "the pause" will allow us to attend to each patient as a unique and beautiful human person, despite anything otherwise we may have been thinking. Our kindness blossoms and makes our compassion visible.
The presence of this little bug and its message also lets us know that if we are practicing Careful Nursing as well possible, we're doing well. It's a loving little bug and could just as well be spreading around the message: You're grand! Well done!
This little bug also brings us a bit of fun - smiles and laughs bring their own calm and kindness.
Naturally, Careful Nursing Message Bugs are eager themselves to be spread around. They are available on request to "Contact Us".
Therese Meehan
Carolyn Donohoe
Cathy Greene