Blog
Careful Nursing Therapeutic Milieu Presented in Croatia
Hello – I'm Cathy Greene. My colleague Allison Sexton and I have a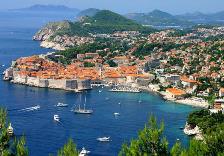 special interest in Emergency Department nursing; we both practice in hospital emergency departments in Ireland. In August we presented a paper, 'Careful Nursing in the Emergency Department' at the MacroJournals Conference on Medicine, Science and Technology in Dubrovnik. The conference covered a range of topics related to dissemination of new trends in healthcare and science. Our paper drew from the work we undertook as part of our MSc dissertations at University College Dublin, Ireland, exploring the applicability of the therapeutic milieu dimension as a means of both patient assessment and addressing disparities within nursing care provision.
Our audience
Our audience for the most part was from the medical sciences and we took the opportunity to emphasise that nursing is no longer the common sense carrying-out of uncomplicated tasks under the direction of others. We explained that nursing is now a professional discipline that requires highly knowledgeable individuals who are frequently required to make key decisions in complex situations, often with inadequate information and resources. We emphasised that in a rapidly changing healthcare environment, it is essential for nurses to understand the context of change, while retaining the profession's central values and core beliefs.
Our rationale
The background for our paper drew on reports that, worldwide, every healthcare system is engaged in the ongoing activity of balancing safe and affordable healthcare with a service that respects and protects individual patients and their family. Since the Emergency Department is often the first exposure to clinical care for many patients, maintaining patient-centred care is challenging at times. Additionally, recent international reports of insensitive and incompetent practice indicate that failure to assure these aspects of basic care often lead to wider patient safety failures.
We proposed that despite the plethora of governmental and professional initiatives, policy reports and recommendations, challenges continue to exist in assuring the alignment of safe, affordable clinical care, with care that puts the patient and family at the centre of those clinical encounters. We emphasised that the nursing profession is responsible to recognise its contribution to this important mandate, and to be instrumental in transforming the aspects of patient care for which it is responsible.
How we presented the therapeutic milieu
We described the therapeutic milieu dimension and explained that it was not intended to be utilised as a comprehensive nursing framework. Rather, that it focused on how nurses can put fundamentals of care back at the centre of their professional practice. We explained how a professional practice model provides clarity for decision-making, for directing change and for sustaining authentic relationships between healthcare disciplines and with patients and families.
We stressed that we believed it was absolutely necessary that the primacy of fundamental nursing care is re-established. We proposed that a focus on fundamental nursing care issues, rather than repeated governmental and regulatory agency reform commitments, may be more valuable in addressing disparities in nursing and healthcare practice. While political, social and economic variables may affect the healthcare mandate, the need for consistency in care provision and delivery is beyond question.
Our conclusion
We concluded that a professional practice model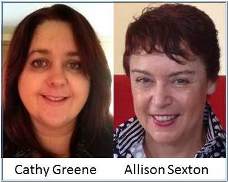 that includes the therapeutic milieu dimension can empower nurses to deliver higher quality healthcare by changing how nursing care is provided in an organisation. It can also assist in mitigating some of the undesirable variables that exist in the clinical practice setting, while highlighting the nursing contribution to healthcare.
We enjoyed taking the opportunity to present some of our Master's Degree work at an international conference and we enjoyed visiting Croatia.
Cathy Greene