Sue Weaver, M.S.N, RN, NEA-BC, CRNI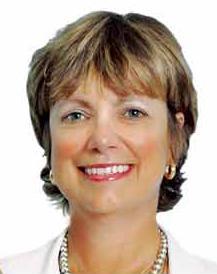 Sue received a diploma from Sacred Heart Hospital School of Nursing, Allentown, Pennsylvania, a BSN from Pennsylvania State University, University Park, Pennsylvania, a MSN from Seton Hall University, South Orange, New Jersey, and she is currently a PhD Nursing Student at Rutgers, The State University of New Jersey, Newark, New Jersey.
Sue has had many years of nursing experience in ICU, management and education in the acute care setting. She is also a New Jersey State Nurses Association (NJSNA) Board Member and Chairperson of the NJSNA Congress on Policy and Practice. As editor of the Saint Clare's Careful Nursing Newsletter, she is passionate about making Careful Nursing relevant for nurses at the bedside. Thus each issue of the Careful Nursing Newsletter contains information about applying Careful Nursing to nursing practice in the 21st century.