Therese Connell Meehan, RGN, Ph.D.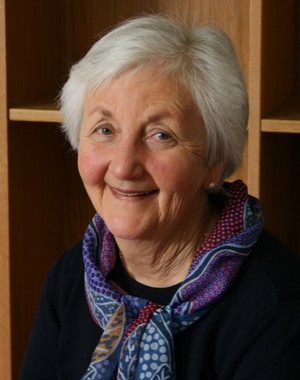 Therese received a Diploma in Nursing from the Auckland Hospital Board School of Nursing, New Zealand, a Bachelor's degree in nursing from the University of Pennsylvania, a Master's degree in nursing with a minor in education and a Doctoral degree in nursing from New York University. Her clinical practice has been primarily in the nursing care of adults in acute care settings. She has had several years experience in nursing education as a teaching fellow, assistant professor, lecturer and senior lecturer.
Her research background has been in quantitative clinical research in acute care settings. She has served as nurse researcher for an area health board in New Zealand and as assistant director of nursing for research at a major medical centre in the United States and received significant public and private funding for clinical research projects. She led the first study to identify nursing and midwifery research priorities in Ireland. She is an Honorary Fellow of the Faculty of Nursing, Royal College of Surgeons in Ireland.
In recent years she has turned to historical research, specialising in the early development of nursing in Ireland from 1800-1870. She received the Lillian Shultis Brunner Fellowship for 2003 from the Center for the Study of the History of Nursing, University of Pennsylvania and the Barbara Brodie Fellowship for 2004-2006 from the Center for Nursing Historical Inquiry, University of Virginia. She is a member of the American Association for the History of Nursing and the International Philosophy of Nursing Society.
Her historical research led her to a deep appreciation of the knowledge and practice of 19th century Irish nurses and their largely unrecognised contribution to the early development of modern nursing. This appreciation, together with education in nursing theory development received at New York University, led her to the development of the Careful Nursing Philosophy and Professional Practice Model.